Story
Sinds 2011 werkte ik als externe chef voor verschillende Belgische cateraars op zowel publieke als privé-evenementen. Eind 2016 beslisten we het nieuwe cateringbedrijf 'Bring it on!' op te richten, naar het gelijknamige kookboek. Het doel is te excelleren als betrouwbare en originele speler bij het organiseren van events van 20 tot 300 personen.
From 2011 I worked as a freelance chef for a number of Belgian catering companies, serving up menus at many different types and sizes of events, both public and private. At the end of 2016 we decided to launch the brand new catering company 'Bring it on!'. Our goal is to excel as reliable and original hosts of events for 20 to 300 people.
Depuis 2011 j'ai travaillé comme chef cuisinier pour plusieurs traiteurs Belges. En fin 2016, nous avons décidé de lancer un nouveau concept traiteur "Bring it on!". Le but étant d'exceller comme concurrent fiable et original envers le marché des événements privés et professionnels.
Chef Dirk Gilis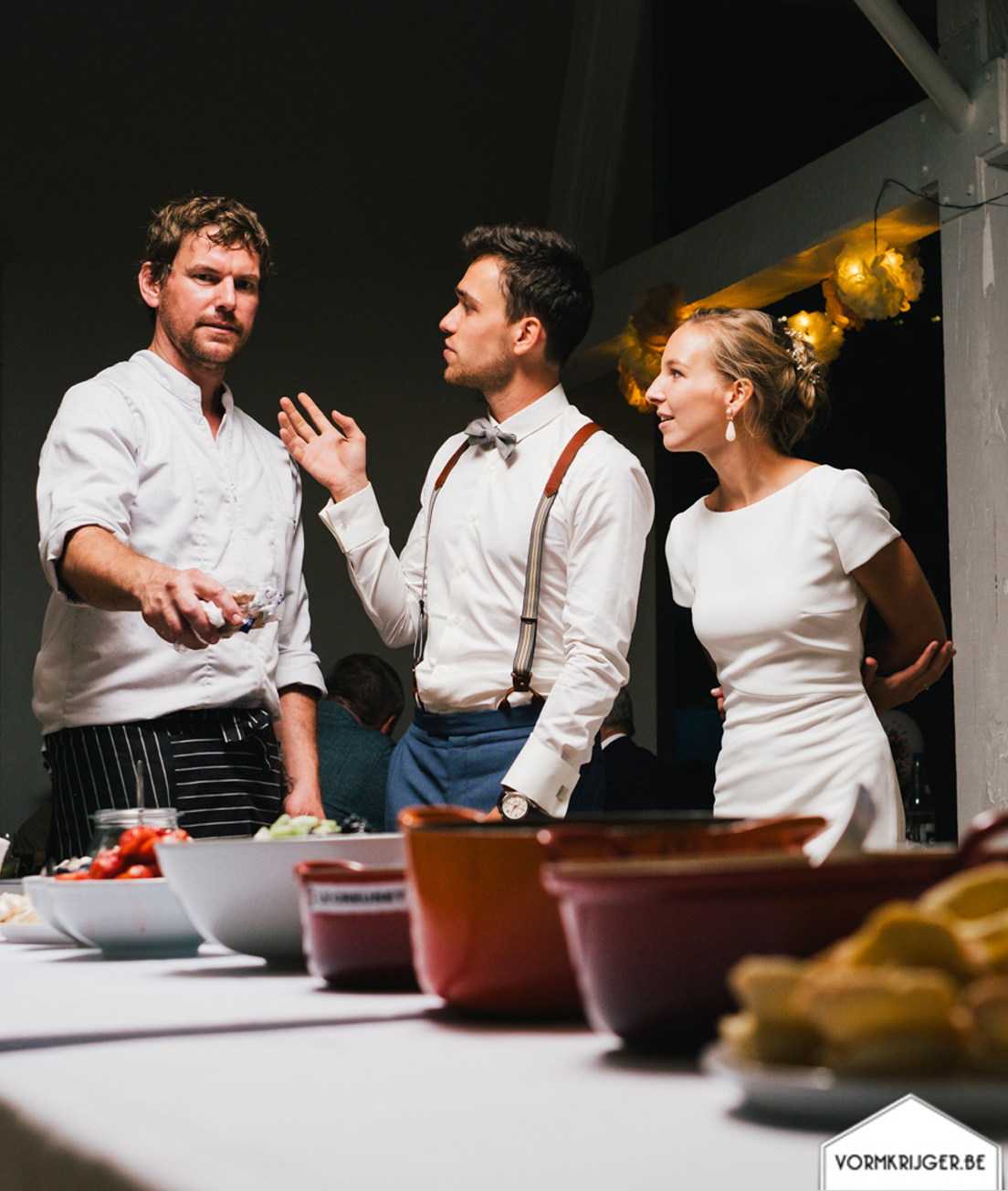 Kookboek "Bring it On"
Feest in huis!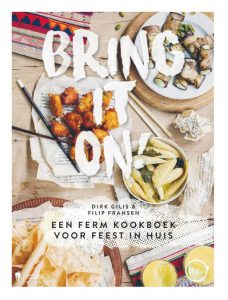 Tijdelijk verlaagd in prijs: €25
Verzending in België: €5.95
Kan ook afgehaald worden
Koop het nu
Of betaal €25 (+ €5.95 indien je het boek per post wil ontvangen) via bankoverschrijving op IBAN BE32 4200 0572 4603 op naam van Feso bvba met vermelding van je volledige naam en een e-mailadres. Ik neem dan contact op met u voor het versturen/ophalen.