Story
"Bring it on!" catering brengt u een artisanaal bereid en seizoensgebonden aanbod in sharing dinners, food stalls en gastronomisch tafelen. Vraag hieronder het menu en een persoonlijke offerte voor uw feest. Op de sociale media vindt u foto's en reviews.
Chef Dirk: "Vanaf 2011 werkte ik voor verschillende Belgische cateraars op zowel publieke als privé-evenementen. In 2015-2016 maakte ik deel uit van het collectief Witlov. Eind 2016 werd 'Bring it on!' opgericht. Het doel is te excelleren als betrouwbare en originele speler bij het organiseren van events van 40 tot 200 personen."
"Bring it on!" vous offre un service traiteur artisanal et du saison en diners convivials à partager, échoppes, cocktails dinatoires et diners gastronomiques. Demandez notre menu et une offre sur mesure de votre evenement.
Chef Dirk: "Depuis 2011 j'ai travaillé pour plusieurs traiteurs Belges. En 2015-2016 je faisais parti du collectif Witlov. Fin 2016, le nouveau concept traiteur "Bring it on!" était lancé. Le but étant d'exceller comme concurrent fiable et original envers le marché des événements privés et professionnels de 40 à 200 personnes."
"Bring it on!" presents you a handmade and seasonal catering offering a variety in sharing dinners, food stalls and gastronomical dining. Ask for our menu and a tailormade offer for your event.
Chef Dirk: "Since 2011 I worked for a number of Belgian catering companies. In 2015-2016 I was a part of the collective Witlov, serving up menus at many different types and sizes of events, both public and private. At the end of 2016 the brand new catering company 'Bring it on!' was launched. Our goal is to excel as a reliable and original host in events for 40 to 200 people."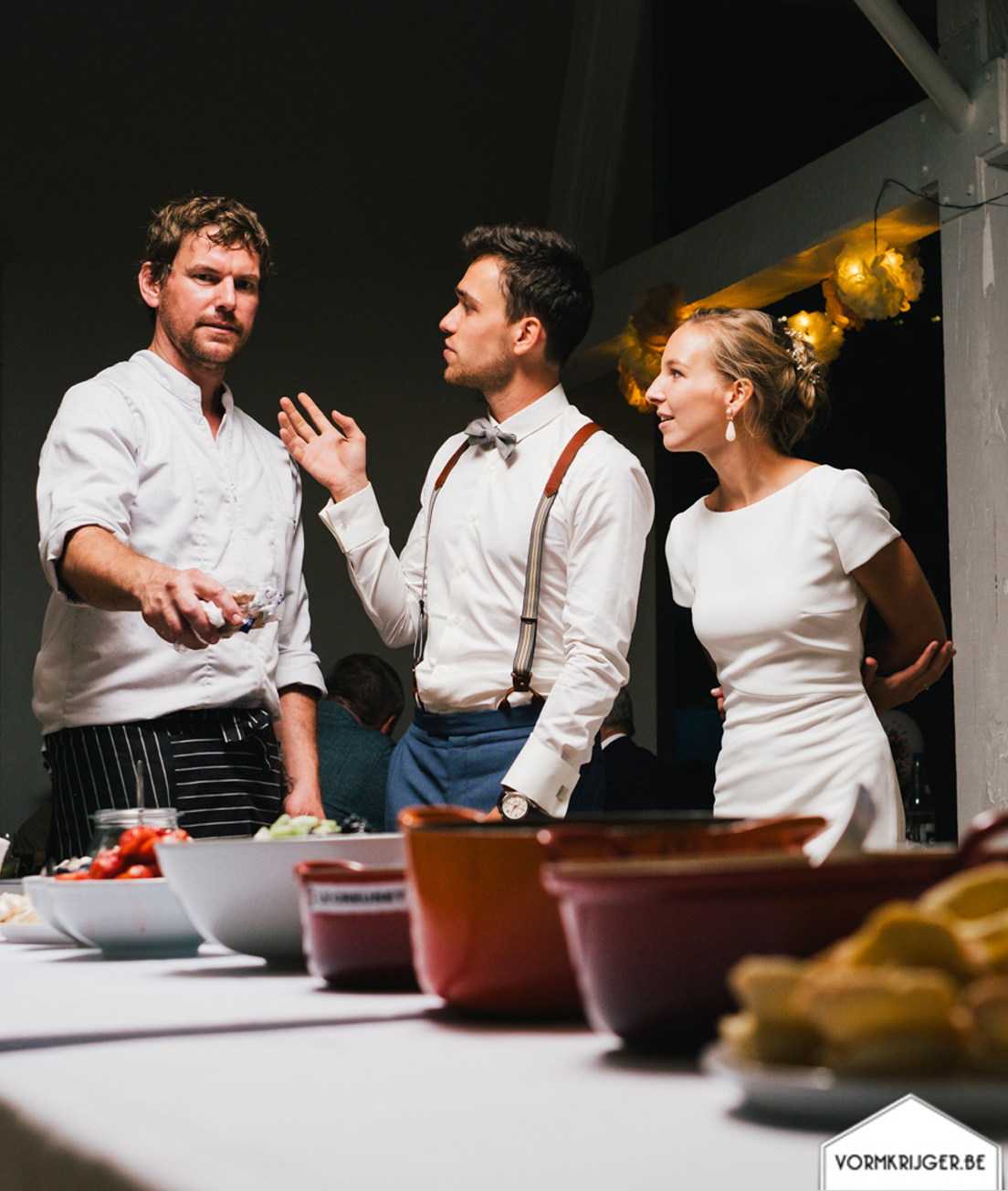 Kookboek "Bring it On"
Feest in huis!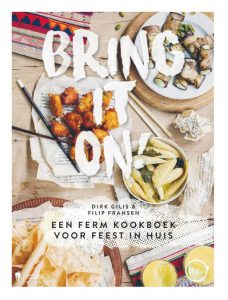 Prijs: €21.95
Verzending in België: €5.95
Kan ook afgehaald worden
Koop het nu
Of betaal €21.95 (+ €5.95 indien je het boek per post wil ontvangen) via bankoverschrijving op IBAN BE32 4200 0572 4603 op naam van Feso bvba met vermelding van je volledige naam en een e-mailadres. Ik neem dan contact op met u voor het versturen/ophalen. Indien afhaling: buurt bxl zuidstation.